Employment
"Lasting transformation begins with people. And we all have a leadership role to play."
- La June Montgomery Tabron, WKKF President & CEO
Are you committed to changing systems so that children can thrive, families can work and communities are equitable places of opportunity?
Do you believe every person has the ability to contribute to their communities and every community has the potential to create the right conditions for children?
Are you energized by collaboration with diverse, highly talented teams?
If so, we want to know about you!
The W.K. Kellogg Foundation (WKKF) partners with executive search firms and we post our job openings on various websites and forums, including our own at wkkf.org/employment.   We do not solicit money from jobseekers and any offers of temporary work are not affiliated with WKKF and should be disregarded.  Thank you for your interest in working with the W.K. Kellogg Foundation.
Our Commitment to Employees
We commit to racial equity.
We infuse racial equity, community engagement and leadership into all our work and we partner with organizations and communities working to create equitable opportunities for the families and communities we serve.
We value different perspectives.
We affirm one another's humanity. We respect, leverage and celebrate the diverse perspectives of people.
We adapt continuously.
We strive for improvement, foster a flexible and agile culture that values team results, and places high emphasis on providing great service to our grantees, vendors and to one another.
We invest in people.
We develop the skills and capabilities to create leaders at every level of our organization and we place decision-making authority to those closest to the work.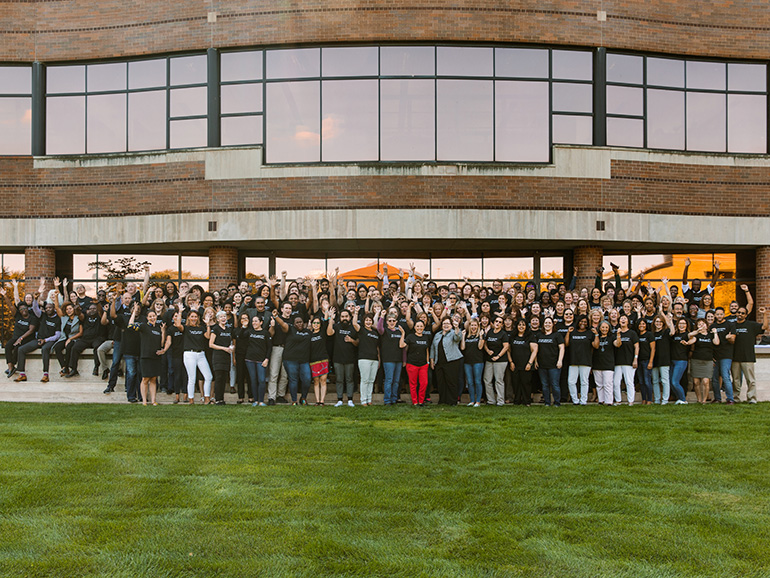 TOTAL REWARD BENEFITS PACKAGE
TOTAL REWARD BENEFITS PACKAGE
Drawing on more than 90 years of partnership with communities, we recognize that racism is a primary obstacle that keeps children from thriving. For that reason, in 2007, our Board of Trustees committed the W.K. Kellogg Foundation to becoming an effective anti-racist organization that promotes racial equity.
Racial equity, racial healing, leadership development and community engagement are now embedded in everything we do. We refer to these as our DNA, which shapes both our approach to grantmaking and the workplace culture we create.
Since 2007, we've understood that we can only make contributions towards a more equitable future if we, as an organization, embrace racial equity at our core. Here's what our collective journey offers staff:
Opportunities for self-assessment, reflection and personal growth;
All-staff learning sessions, featuring well-known subject matter experts, community leaders and advocates;
Affinity groups that promote cultural knowledge, offer leadership development through peer mentoring and foster community participation;
Invitation to participate in a White allies group;
Crafting grantmaking strategies through a racial equity lens;
Learning to make racial equity a key part of operational decisions.
Walking our talk: Racial equity, diversity & inclusion
Learn more about how racial equity & racial healing are shaping the WKKF work experience. One Journey offers a comprehensive review of what we've learned in action while working to become an anti-racist organization.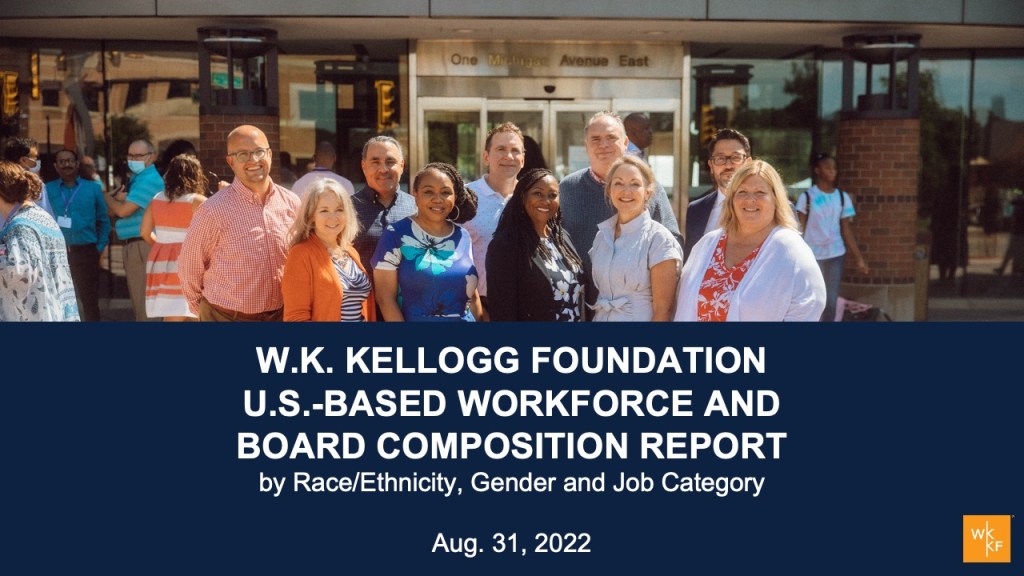 Read the WKKF produced reports showing the workforce composition of United States based workforce by race/ethnicity, gender and job category.